Content writing for websites is a little bit like going on a blind date.
Anyone who has been on blind date knows the importance of asking good questions – because the alternative is awkward silence. Good questions lead to good rapport, good conversation, and perhaps, a meaningful relationship.
Here is a list of questions I developed as a starting point for writing website content, especially for the Home page and About Us page.
---
1. Name of business?
2. Meaning behind the name?
3. Name of Owner/s?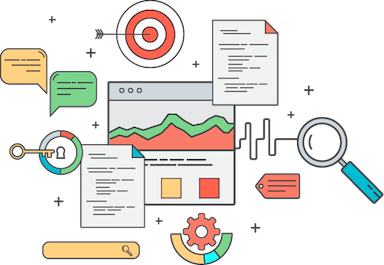 4. History of the business?
5. What problem do your clients face?
6. What solution do you provide?
7. Owner's experience?
8. Certifications?
9. Training/Education?
10. Insured and bonded?
11. Mission statement/goals?
12. Motto or catchphrase?
13. Advertising messages?
14. Key words people might use in online searches?
15. Selling point: why different than competition?
16. What's the approach you take with clients?
17. Primary target audience?
18. Secondary target audience?
19. Service area?
20. Locations (home office, branches)?
21. Directions to home office/branches?
22. What do you want customers to do? Call? Email? Visit you in person? Something else?
23. Number of staff members?
24. Selling point of staff members: What makes the staff stand out?
25. Service/product offered? What are their four top benefits or features?
26. What's your price point? How does your price compare to the competition?
27. Advantages of working with you (quality product, save time, better than do-it-yourself, etc.)?
28. Hours or by appointment only?
29. Awards and recognition?
30. What did I forget that's important?
---
I've found this questionnaire to be a great place to start when I develop website content for a client. Follow-up questions help to clarify the information, and additional research helps to add detail and industry-specific language. My goal is to engage readers in content that's meaningful to them, making them more likely to act in a way that meets my clients' business objectives. Good content can increase traffic to a website and reduce bounce rates.
Once a mild-mannered reporter and editor, Joan Koehne has taken on the persona of her alter ego, Wonder Writer, saving the world one word at a time. In 2017 she went up, up and away to launch a writing services business, Writer to the Rescue, a division of Packerland Websites. A 2017 college graduate, Joan earned highest honors and the Marketing Student of the Year award.