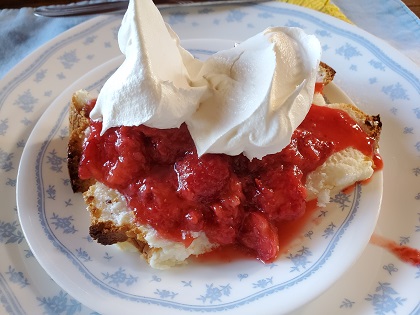 One of the highlights of summer is strawberry picking. Unfortunately, because of winter injury, my neighborhood farm (Berryland in Abrams) had a short season, and I missed it. What to do? Hop online to find another strawberry farm in Northeast Wisconsin. I checked several websites and Facebook pages. As I shopped around for a strawberry patch, I thought about the website design elements that caught my eye and motivated me to pick berries.
First, website design needs to make visitors feel comfortable
Simply put, a well-organized website is inviting. Easy navigation builds confidence for visitors, knowing they'll find the information they need without searching. The ability to get around a website can make or break a user's experience.
In my search, I was looking primarily for three things: farm location, hours for picking, and price per pound. Easily finding that information gave me positive vibes about the strawberry farm.
Second, website design needs to be attractive
A Home page with great visuals shows that someone cares. The business is concerned about its brand and reputation. A Home page with lackluster images or a mishmash of text and graphic elements creates a negative first impression. It may appear that the business doesn't care about other aspects of its operation, either.

Third, website design needs a clear call to action
The call to action draws attention to the next step you want visitors to take. It guides visitors on their journey to buy products, schedule an appointment, or contact you. An effective CTA stands out on a web page.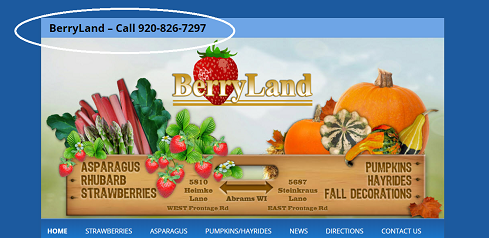 Lastly, website design needs exceptional text
A website's written content incorporates the mission, motto, and message of a business. The writing is informational and conversational. Additionally, it's easy to read, both in word choice and font style, size, and color. By the way, content writing is my specialty at Writer to the Rescue.
Websites achieve specific, identifiable goals
These are four basic elements of effective website design. Packerland Websites builds upon these elements and more to create websites that achieve specific, identifiable goals for clients. I'm happy to report that I achieved my goal of finding a strawberry farm. Based on my online research, I found a good place to pick. Best of all, my strawberry shortcake is lick-your-plate delicious!