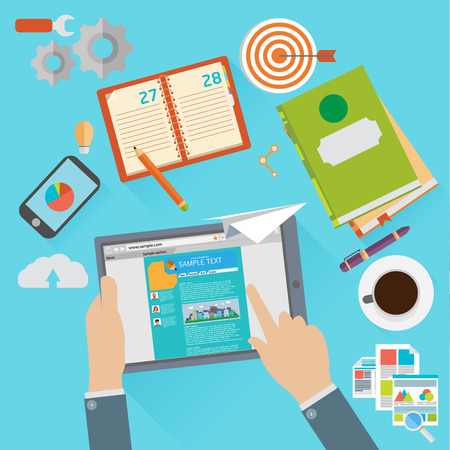 Capture and keep your audience's attention with carefully researched, informative and well-written blogs. Captivating social media content can lead to higher ROI, and that's just what Writer to the Rescue aims to provide. Tell your story with a blog.
Blogs prepared by Writer to the Rescue are solidly written. Strong headlines and lead sentences invite the reader into the blog, and careful transitions keep them interested. Nontraditional story forms — which are great for blogs — are Writer to the Rescue's specialty. Why not experiment with testimonials, Q&As, timelines or Top 10 lists?
Unlike many copywriters, the owner of Writer to the Rescue has nearly 10 years of experience in the art of interviewing. She knows what questions to pose to gather the details and themes necessary to craft compelling and informative blogs.
Blog writing can help establish your company as a leader in the field. The use of wording related to industry standards builds your reputation as an authority and grows your brand image. The use of industry-specific keywords makes blogs searchable by your target audience. The skillful use of keywords results in better search engine optimization which can improve the ranking of your website and attract more viewers.
Images spice up a blog, and Writer to the Rescue is an expert at snapping candid photos to enhance the storytelling aspects of a blog.
---
Check out my personal blog: https://writertotherescue.com/blog/.