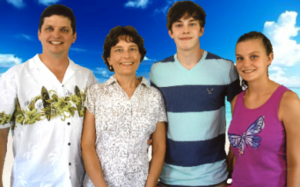 Nothing takes you back in time like reading an old, handwritten letter that you don't recall writing.
I was doing some spring cleaning in our son Will's bedroom this week and came across two boxes of "treasures" he had saved. Inside one box I found a couple of letters I wrote to him six years ago, right after he left home to attend college.
I was touched. I guess those letters meant something special to him. They meant something to me, too. I couldn't read them fast enough, yet I wanted to read them slowly to savor the memories.
Those letters to our son were filled with news about home, like his sister's "chipmunk cheeks" because she had her wisdom teeth pulled and how we were eating green beans from the garden, even though it was late August.
Reading the letters was like opening a time capsule dated 2011 with the title: The Koehne Family Chronicles. The subtitle would have read something like this: Mom and Dad send firstborn to college – and they miss him. The words of those letters connected us to our son during a pivotal time in our lives. He was learning about independence, and we were learning about letting go. Writing those letters was a way for us to connect with our son.
Isn't that what writing is all about? Making connections?
The writing I do today is called content marketing. I'm creating and sharing online content that piques the reader's interest. Although the content isn't sent in the form of a handwritten letter, it has that same ability to resonate with the reader. The content is authentic and original. It's interesting. It's conversational. It gives a glimpse into what's important today.
Whether I'm writing website content, news releases, blog articles or newsletters, I strive to connect with my audience. Making that connection is one of the first steps to making a sale. What audience are you trying to connect with? How might Writer to the Rescue help you make that connection?