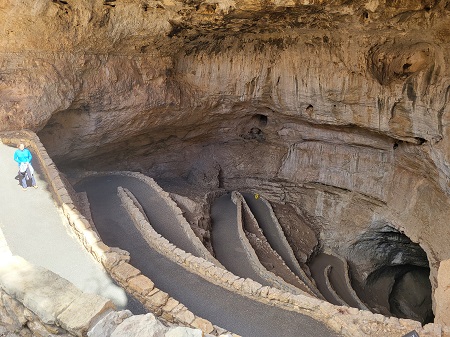 I had the most magnificent birthday this year. It will be hard to top this in a million years. But I guess a million years is small-potatoes in the history of the earth. The wondrous venue where I celebrated my 57th birthday was a lot older than me! Bill and I were vacationing in New Mexico, home to Carlsbad Caverns National Park, where 4- to 6-million years ago sulfuric acid dissolved the limestone and left behind gypsum, clay, and silt.
Without a guide and relying on the occasional light reflecting off the formations, we walked the 1.25-mile trail that slowly meandered down 75 stories to the base of the Big Room. The Big Room is aptly named. It's the largest single cave chamber by volume in North America. Every single cave I toured in my lifetime could have fit inside the Big Room.
At one point, after hiking for over an hour, we stopped to sit on stone benches. I sat in awe of the majesty of it all. So vast, top to bottom, side to side. So interesting, with mounds, curves, and rock that looked nothing like rock. Not beautiful. There was too much dirt to be beautiful, but stunning.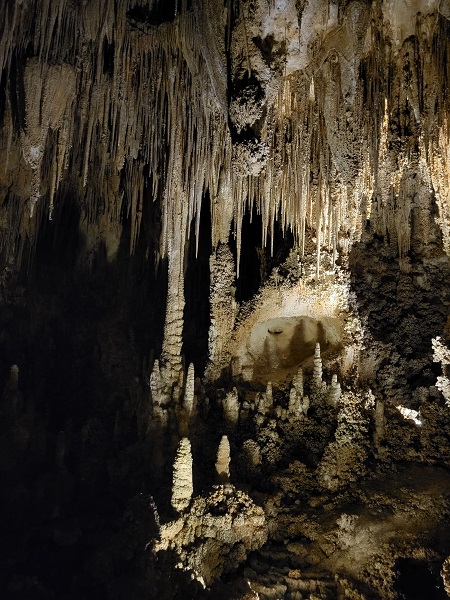 As I sat there, a felt a reverence for this big, open space. I hadn't felt that way since I visited Rome and sat inside the majestic cathedrals with high arches and grandiose ceilings that took my breath away. Sitting in the Big Room, I marveled at the natural beauty found so deep underground.
Over our two weeks of hiking in New Mexico and Arizona, we saw even more beauty above ground. Sometimes, like on Cathedral Rock in Sedona, we hiked for miles before reaching the reward of a summit view.
I felt so small at times, while walking alongside the towering red rocks of Sedona or the mountains of New Mexico. Yet I never felt insignificant. Maybe it was because of all the happy birthday wishes, cards, and presents I received. Birthdays are so wonderful because of the outpouring of love – like a flash flood in the Arizona desert. Even as small as I was compared to the vast mountains and caves of the Southwest, I was big in the lives of my family and friends, especially my husband. Every time we vacation together, he tells me that he can't imagine being with anyone else. A marriage like that is rock solid.
I am so thankful for our Southwest vacation, for the opportunity to leave everyday life behind and climb to amazing heights, travel to astounding depths, and see amazing sights. Definitely a birthday to remember. Thanks for all of the happy birthday wishes!
(To read another birthday post, go to Why I Love Turning 54.)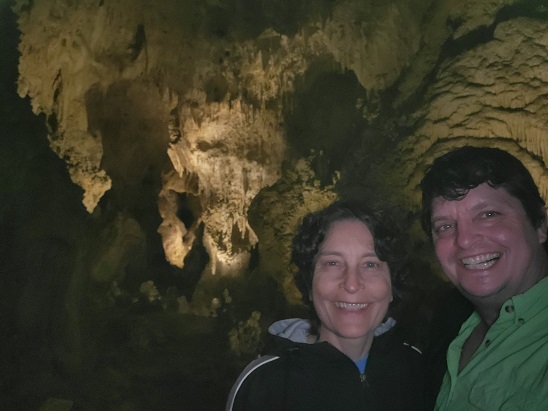 Once a mild-mannered reporter and editor, Joan Koehne has taken on the persona of her alter ego, Wonder Writer, saving the world one word at a time. In 2017 she went up, up and away to launch a writing services business, Writer to the Rescue, a division of Packerland Websites. A 2017 college graduate, Joan earned highest honors and the Marketing Student of the Year award.