When creating content for a website, I often recommend that clients create a Frequently Asked Questions page or FAQs blog article. Why are FAQ pages so valuable?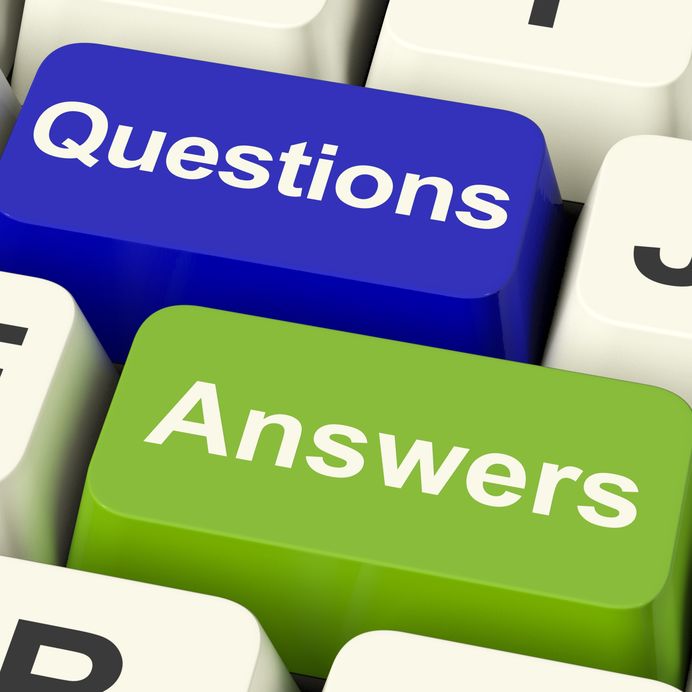 Rich in Keywords
First, FAQ pages are rich in keywords. By asking and answering questions related to your business, you use keywords specific to your industry. These keywords help a website rank higher on Google and other search engine results pages.
Resonate with Your Audience
Second, FAQs let your brand speak for itself. By incorporating your company's authentic personality and voice, you create messaging that resonates with the audience. Not every question/answer needs to be serious. People love a good laugh. Don't be afraid to add a couple of fun or offbeat questions and answers, if you think your audience is open to them.
Build Credibility
Third, FAQs show the audience that you're a knowledgeable authority in your industry. Credibility is important when clients make purchasing decisions.
Differentiate Your Brand
Fourth, FAQs differentiate your brand from your competition. By emphasizing what sets you apart, you describe the value of working with you, not someone else.
Save Time
Fifth, FAQs save you time. Once clients sign a contract, schedule an initial consultation, or register for your services, you can refer them to your FAQs page. Here they'll learn more about you and what to expect as your client, thus saving you the time answering the same questions over and over.
FAQs in Action
Lastly, let me show you how this works – by creating an FAQ page about FAQs!
Q: How many FAQs to a page?
I suggest that clients pick 6 or 7 questions to answer. What do people really want to know about your business? Include questions that clients are actually asking.

Q: How do I arrange FAQs?
When arranging your questions, group similar topics together. This arrangement creates natural transitions between questions and improves the flow of information. As a result, readers are more likely to engage in the content, which is just what you want because engagement leads to action. You may even want to add subtitles to divide questions and answers into scannable content.
Q: How do I write FAQs?
Questions and answers should be written in language that your clients will understand, so avoid jargon or complex information that leads to more questions. Keep the FAQs simple and straight-forward, with answers written from your client's perspective. Try to answer questions in a positive way, telling the audience what to do, not what to avoid. When feasible, add images to help explain your words.

Q: How do I format FAQs?
Make them reader-friendly. Don't make your readers work to find the information they want by scrolling through long paragraphs. Instead, I recommend a jump feature or an accordion design. The questions are visible, and when a user clicks on a question, an answer appears. The FAQs expand and contract like an accordion. Additionally, questions can be formatted in bold or underlined to separate them from the answers.
Q: How do I promote engagement?
Promote engagement by linking the questions and answers to articles or web pages related to your topic. You'll also want to end the page or post with a Call to Action that encourages visitors to take the next step. Be sure to update the page or post regularly to keep your content fresh and emphasize what's new at your business.
Q: How can Writer to the Rescue help with FAQs?
By working with Writer to the Rescue, you receive professionally written and formatted FAQs that are ready for publication. FAQs are an important part of a comprehensive marketing strategy. Contact the Wonder Writer at 920-639-1865 to get started.
Once a mild-mannered reporter and editor, Joan Koehne has taken on the persona of her alter ego, Wonder Writer, saving the world one word at a time. In 2017 she went up, up and away to launch a writing services business, Writer to the Rescue, a division of Packerland Websites. A 2017 college graduate, Joan earned highest honors and the Marketing Student of the Year award.