It just so happened that last year, my birthday fell on a day when I had class at NWTC.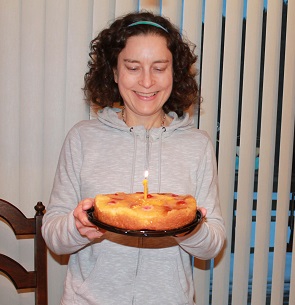 I guess it was because I was thinking about my age that I pondered what my Consumer Behavior textbook refers to as "generation microcultures."
Millennials
I started out my birthday with an 8:30 a.m. class. I was surrounded, for the most part, by the youthfulness of Millennials (roughly ages 22-36) and Generation Z (younger than 22).
These generations have totally embraced technology and love being "always connected." Yep, when I walk around NWTC, I see them checking their screens. It's their way to build community.
Millennials also are characterized as impulsive, and I shake my head sometimes when I hear their stories. But they're optimistic, too, and that makes me optimistic about the future, because they'll be the ones running the world in a few short years. They're sure to outlive me, a Generation Xer (ages 37-52).
Generation Z
When I walk through the halls of NWTC and see so many students younger than me, I'm excited for them. Generation Z is considered the most educated, diverse and mobile group ever. The students I encounter at NWTC are taking advantage of the opportunity to get a higher education, and I think that's great.
Baby Boomers & the Silent Generation
I ended my birthday with my mother-in-law from the Baby Boomer generation (ages 53-71) and father-in-law from the Silent Generation (ages 72-89). A high school diploma was often good enough for a middle-class lifestyle for these generations, but times have changed.
In 2017, six of their nine grandchildren were college students. Two of their adult children completed NWTC business courses in 2016, at the request of their employer. It's an example of the importance of a higher education at any age.
My Birthday as a member of Generation X
As for me, returning to school at age 50 has brought youthfulness into my life that I didn't expect. It's energizing for me to share ideas in class, put my best effort into my marketing projects, and experience today's college learning environment. Education is great at any age.
Once a mild-mannered reporter and editor, Joan Koehne has taken on the persona of her alter ego, Wonder Writer, saving the world one word at a time. In 2017 she went up, up and away to launch a writing services business, Writer to the Rescue, a division of Packerland Websites. A 2017 college graduate, Joan earned highest honors and the Marketing Student of the Year award.