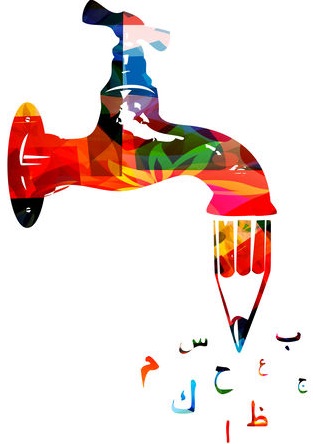 In order to make a sale, the text on your website needs to written with purpose. It needs to punch through the online clutter and deliver a clear message to your audience. When writing a page of website content, I use a multi-step process. First, I contact a business owner to learn about his or her business. Second, I follow up with online research to learn more about the industry. Third, I identify keywords, key phrases, and key concepts. Finally, I begin writing. As you can see, a website page isn't whipped together willy-nilly. It requires a clear strategy. Here's my approach to writing a web page.
State your solutions to their pain points
I start by answering the question: "What challenges do your clients face?" I put myself in the shoes of the client and clearly state their pain points. Then I offer a solution that really makes sense Here's an example from a Writer to the Rescue client: "I'd rather put my head in a blender than write a video script." Writer to the Rescue is passionate about writing and content marketing. The Wonder Writer will take your vision and ideas and craft a video script that's camera ready within a week.
Use keywords to improve SEO
I follow up with a product description, instructions for use, and examples of how it makes life better. To improve search engine optimization (SEO), I weave keywords into the website page. I also highlight keywords in subheadings to give the keywords more weight. When someone types in a query, Google or another search engine will index the Internet to find a suitable answer. I want my web page to rank as high as possible, so people are more likely to click-through to my website.
End with a call to action
Each web page ends with a recap of the main point and a call to action. Here's an example: "Contact Writer to the Rescue today for a quote." For better conversions, this call to action links to my contact page.
Write web pages with intention
To keep the reader engaged, a web page needs to have a tone that's understandable and conversational. It should be free of grammatical and spelling errors that undermine your professional reputation.
To improve readability, I intentionally use:

Active voice
Transitions
Readable sentences
Short paragraphs
Increase traffic to website
A well-written website page increases traffic to a website and keeps visitors engaged longer. Bounce rates go down, and conversions go up. For strategically written website content, contact me for a free quote, 920-639-1865.
Once a mild-mannered reporter and editor, Joan Koehne has taken on the persona of her alter ego, Wonder Writer, saving the world one word at a time. In 2017 she went up, up and away to launch a writing services business, Writer to the Rescue, a division of Packerland Websites. A 2017 college graduate, Joan earned highest honors and the Marketing Student of the Year award.