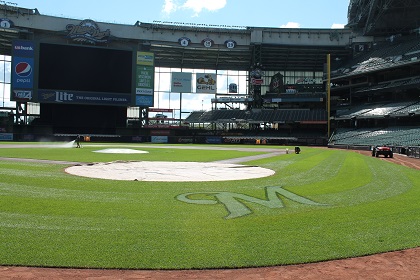 Somehow, seemingly without me knowing it, I became a Milwaukee Brewers fan.
By 2011, I was hooked.
That's the year the Brewers fell to the St. Louis Cardinals in the National League Championship Series. I've loved following the team ever since.
My enthusiasm grew over time, and I especially like listening to Bob Uecker's deadpan humor on the Brewers' radio broadcast.
My trips to Miller Park have been a blast, and over the past five years I've had some real "fan"-tastic experiences at the state-of-the art jewel that opened in 2001.
On the Milwaukee Brewers website, Miller Park is described as a park "where a fan upon encountering the brick facade and structural elegance can't help but feel the reincarnation of baseball's romantic past. Intimate proximity to the players, natural grass, and a unique configuration separates this ballpark from any in the world."
Here are my Top 3 recommendations if you're looking to enhance your Brewers baseball experience at Miller Park.
Tour Miller Park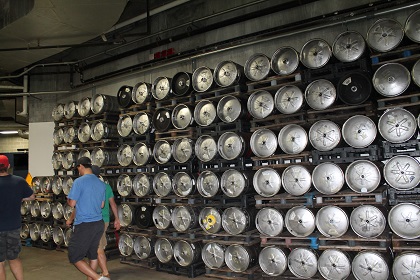 Did you know the fan-shaped roof that covers the field weighs 12 tons and takes 15 minutes to open or close? That's what I learned on my Miller Park tour in 2015.
Our tour guide provided us with these tidbits and much more. He was knowledgeable and welcomed our questions. The behind-the-scenes look inside the stadium was a thrill. I especially liked having my son take photos of me throwing fake pitches in the bullpen, and I was awed by the stack of beer barrels in the basement. I loved seeing the broadcast booth where Bob Uecker does his play-by-play and dodges foul balls. You can learn more about the tours here.
Get to know the Brewers' "First Fan"
Tucked away in the left-field corner on the Loge Level is a multimedia presentation about the man who brought Major League Baseball back to Milwaukee. If you don't recognize the name Allan "Bud" Selig, then you're definitely not a baseball fan. But that doesn't mean you won't enjoy the Bud Selig Experience.
There you can view artifacts of Selig's tenure as the Brewers' owner and view a reproduction of his County Stadium office.
The whole feel-good experience left me with a new understanding of Selig's love of the game and his against-all-odds effort to bring a team to his hometown.
Be a kid again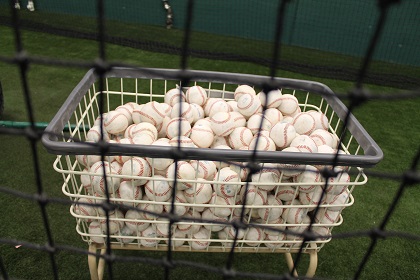 Visiting Bernie's Clubhouse on the Terrace Level behind home plate is a must if you bring children to the game. Depending on their ages, your kids will have a variety of fun things to do in this area.
My "kid" was 22 when we visited last month, and we found plenty to entertain us. We snapped photos with one of the Brewers' mascots, Hank the dog, depicted by a friendly person in a dog costume. We also snapped selfies with the life-sized plastic Klements Racing Sausages on display.
Then we visited the Kohl's table to make a sign to show off, hoping to be featured on the Jumbo Tron. Sign-making brings out your creativity and is sure to bring a laugh or two. Don't take yourself too seriously! It's fun to bounce ideas off each and come up with some pretty awful ideas before settling on the message of the game.
So, whether you've been a Brewers fan for one day or your whole life, I encourage you to visit Miller Park to cheer on the Brew Crew.
Once a mild-mannered reporter and editor, Joan Koehne has taken on the persona of her alter ego, Wonder Writer, saving the world one word at a time. In 2017 she went up, up and away to launch a writing services business, Writer to the Rescue, a division of Packerland Websites. A 2017 college graduate, Joan earned highest honors and the Marketing Student of the Year award.